KEEPING
YOUR ACCOUNTS
& LEDGERS IN LINE
Cervical Artificial Disc Replacement Success Stories
Dr. David Noonan | M6 Cervical Disc Replacement C5-6 C6-7 | May 2013
I walked through the front door, I noticed how immaculate and well kept the place was. Then I saw it, the Spinal Kinetics M6 artificial disc implant, the reason I came here. I suddenly felt at ease, like I belonged here!
I met with Dr. Ritter-Lang this afternoon. He was very forthcoming about his experience with this disc and with disc replacement in general. He has performed thousands. My research was only confirmed.
I got out of surgery around noon and woke up in the ICU. I must take a second to say how different and wonderful this hospital and the care here is compared to any other I've seen or heard of. The attentiveness was off the charts. Never did I have to wait for more that 30 seconds for a request! No I'm not exaggerating! These people make me feel like I am at home and that the room I'm staying in is mine and that they really care about my comfort and my outcome here! Have you ever NOT wanted to leave a hospital?
Resting, Reparing, Healing and Walking
We are averaging approximately 5-7 miles of walking each day. I'm optimistic looking forward as the function of my neck is really good. The fact that I'm able to do the things I'm doing the week after such an invasive procedure is amazing.
I have researched and found the Spinal Kinetics M6 Disc Replacement to be the best bet for long term outcome because of its ability to mimic the movements of the natural disc.
Mugurel | Cervical Disc Replacement C4-C7 | November 2014
It is now 6 months after having surgery with Dr. Ritter-Lang This was a three level Artificial Disc Replacement c4 through c7 with The Spinal Kinetics M6 disk replacement. I had to do this surgery because of disc degeneration and because of a neck injury that I had in 2012. I had been to a number of orthopedic doctors here in my area and in Florida and they all recommended fusion surgery or physical therapy and medication. I ended up in a lot of pain and at the same time I was scared of having a fusion surgery.
I had the operation done, it was a success, I am very happy about it, neck rotation is very good, walking is perfect and no issues. Numbness, burning in hands, all gone. I can do things that I couldn't do before, I just did yard work this morning, I planted some pine trees and some tomatoes actually, so everything is great, I am riding my bicycle I'm walking with my dog and its great, its fantastic! I can sleep better now. The staff there and Dr. Ritter-Lang did an excellent, fantastic job, with the surgery everybody was fantastic. I had absolutely no issues they are all fantastic. So I definitely recommend if somebody needs to have this surgery I definitely recommend they go there to have it done because you don't want a fusion surgery. Basically that's the worst thing you can do to yourself so yeah I'm very happy about it and every thing is great! Thank you...
Kurt | M6 Cervical Disc Replacement C6-7 C7-T1 | October 2011
I am an Extreme athlete. I have been my entire life. I suffered from intense pain in my neck; middle back; shoulders; elbows and hands for ten years!
After a final surfing accident in Indonesia, I was all but crippled! I had no strength in my arms and hands! As well as I could not move my neck at all with out massive pain!!! I was in bad shape! I flew to Singapore. They wanted to operate immediately! Fusion! C6 - C7 ; C7 - T1.
I stopped the process and researched " The Best spinal surgeon in the world " And there was Dr. Karsten Ritter-Lang! Thank God!
The Operation was a snap! I was out of bed the next day! And riding a bicycle on the fourth day! We flew home the tenth day with absolutely NO PAIN! Amazing!!!
I returned to surfing a short 12 weeks later! I immediately traveled to Mexico where I surfed amazing 12ft surf without pain! And now I do everything! EVERYTHING! As a matter of fact I feel 10 years younger! I feel better than ever!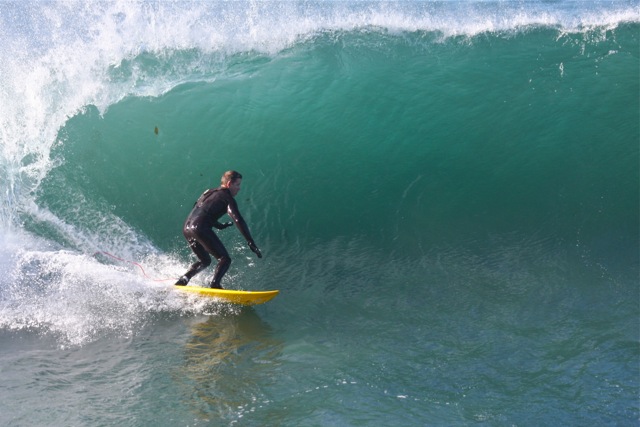 David | M6 Cervical Disc Replacement C4-5 C5-6 C6-7 | June 2012
"M6 From Spinal Kinetics was clearly the best option"
"Dr. Ritter-Lang was the best solution"
"The care at The Hospital truly exceeded my expectations"
Jeff | M6 Cervical Disc Replacement C5-6 C6-7 | July 2016
Jeff, a father and husband from Michigan, who looked to Dr. Ritter-Lang for disc replacement to avoid spinal fusion surgery.
Coming back for lumbar disc replacement in December!
One week post op "I haven't felt this good in a long time" "I am pretty impressed" "I wish I had found this place [Dr. Ritter-Lang] years ago"