Disc Replacement Success - Tim Hendricks

Disc Replacement | Tim Hendricks | Multi-Level Lumbar M6 Disc Replacement | Oct 2014

Famous tattoo artist Tim Hendricks was facing multi-level spine fusion here in the States. Years of sitting at a tattoo station had taken their toll, and his future looked painful and dim.
Then he found Artificial Disc Replacement. After undergoing 3-level ADR with the M6-L disc, he has returned to his passion while rediscovering big-wave surfing, skating, snowboarding, and even boxing!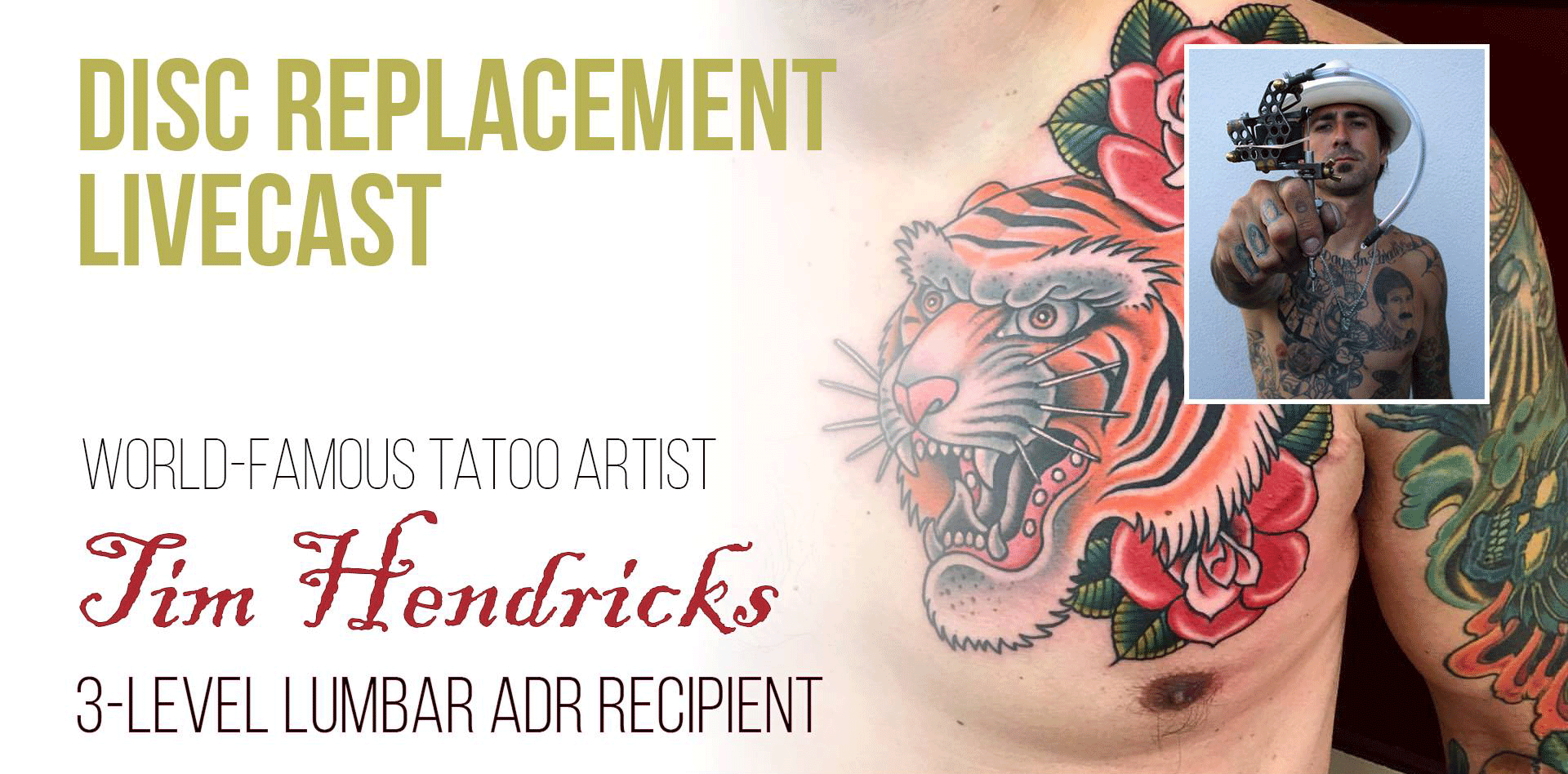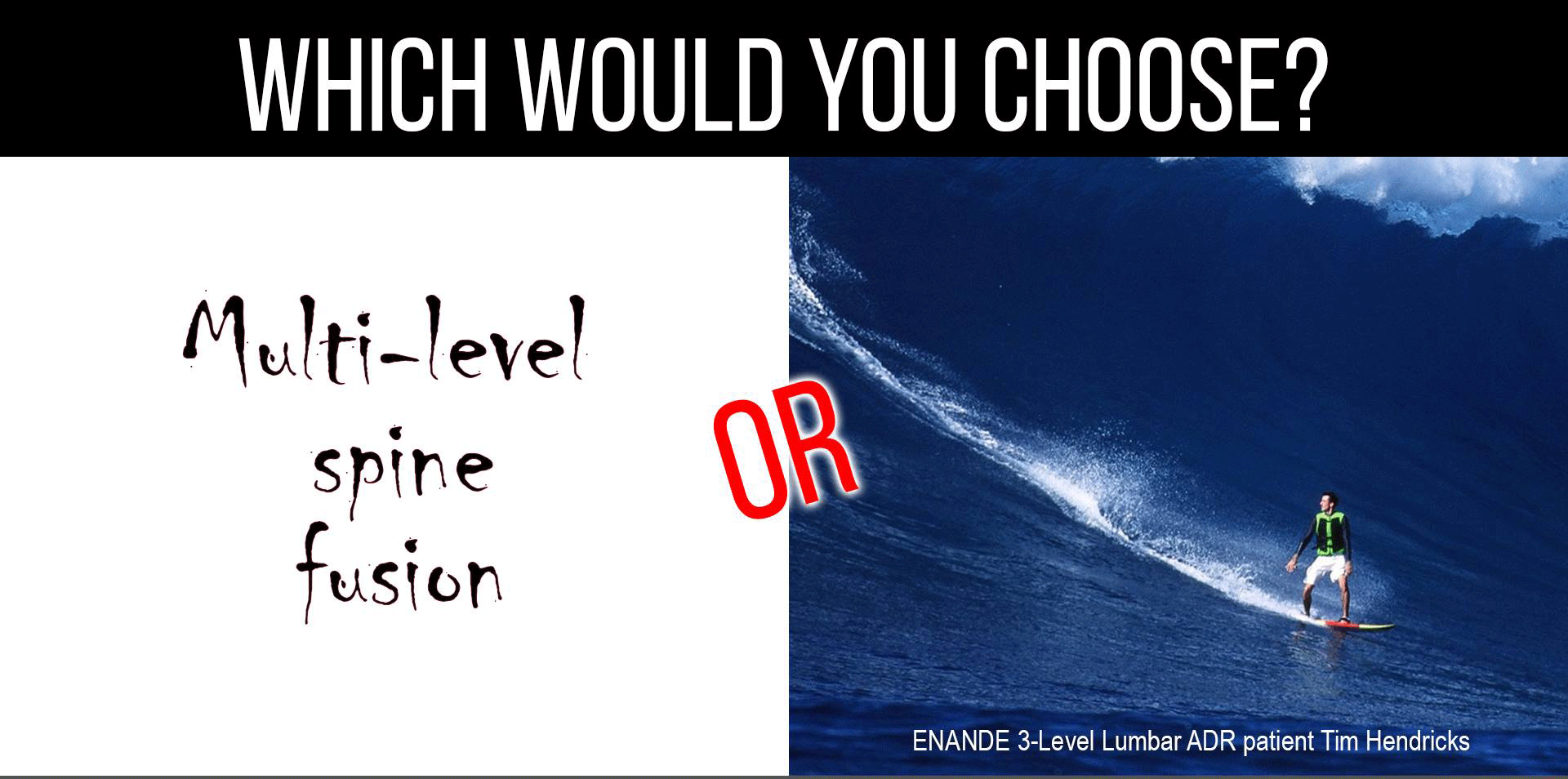 Great news for Disc Replacement patients with Blue Cross Blue Shield insurance. Dave's Disc Replacement Surgery was February 23, 2017. His insurance claim has been processed, approved and he has been reimbursed.
Dave is a Blue Cross patient that recieved insurance coverage reimbursement for his Spinal Kinetics M6 Disc Replacement surgery.
The Blue Cross Blue Shield Global website is your best resource.
https://www.bcbsglobalcore.com/