Spinal Fusion Alternatives



THE BACKBONE
OF YOUR BUSINESS
ARE YOUR BOOKS
Another spinal fusion alternative is The DSS Stabilization System® by Paradigm Spine.
The DSS system provides Semi-Rigid and Rigid Stabilization for customized Spine Stabilization according to Pathology at the Functional Spine Unit (FSU).
It allows Multilevel, Semi-Rigid Spine Stabilization or Single Level Rigid Spine Stabilization as an adjunct to fusion or in Disc Replacement Hybrid Surgeries where additional stability is required.
The DSS Stabilization System's Modularity provides flexibility to match anatomy and the rigidity of the stabilization required.
The DSS Stabilization System also hes Cannulated polyaxial screws for precise Minimally Invasive Surgery approach
The DSS® System allows various fixation configurations to address patients with an array of lumbar spine anatomies and pathologies.
Many people ask what are the other alternatives to spinal fusion surgery besides disc replacement options?
The DCI® Dynamic Cervical Implant
The DCI® Dynamic Cervical Implant bridges the gap between fusion and disc replacement options by addressing the potential downsides of fusion and by offering the advantages of motion preservation to a wider patient population.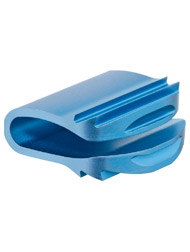 The Coflex® Interlaminar Stabilization procedure is a new, non-fusion solution that allows you to be able to do the things you love most! The coflex® device is a titanium metal implant that helps keep your spine stable after surgical decompression. The coflex® device also helps maintain the normal foraminal height and motion in your spine where the coflex® was implanted. It's amazingly strong, yet simple, and flexible enough to support your spine without having to fuse your bones together.